Train Transfers To and From Catania Airport



Catania International Airport Train Transfers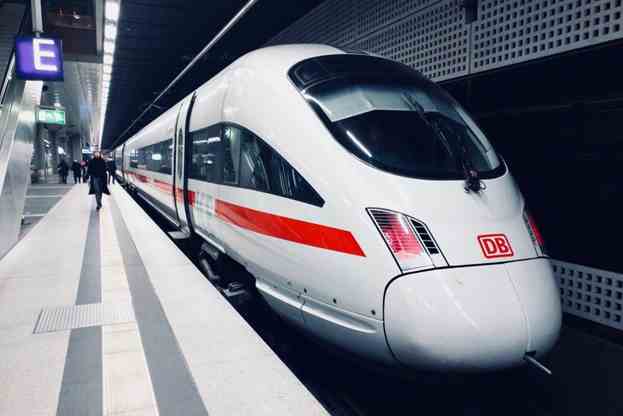 It is possible to arrive in Sicily by train, coming from mainland Italy, but if you are arriving by plane at Catania Airport, there is no rail link to the city of Catania. Taxis, shuttles and AMT Alibus services link Catania Airport with the city some 4 km away.
Sicily's railway network covers around 1,400 km of the island, linking all nine provinces and main towns. The island's regional network is only served by Trenitalia trains, but tourist trains also operate on Sicily. For example, the Ferrovia Circumetnea train covers the towns that surround Mount Etna.
Some parts of Sicily are better covered by railways than others. Here local buses help to transport people. In the northeast of Sicily it is fairly easy to get around on trains, as there are links between Catania and Giardini Naxos and Taormina, Syracuse and Ragusa, Messina and Palermo and Modica. For more information on timetables and fares, please see www.trenitalia.com.
At the moment there is no train service from Catania Airport, only Palermo Airport has one, but a rail link is planned for the line Syracusa to Catania Airport and Catania city. In the city of Catania there is already a subway service, and there are plans to extend this line to connect the airport to the city.
If you are planning to see Sicily by train, rather than hire a car at Catania Airport to explore, there is a cheap and convenient way of doing so. The Eurail Italy Pass, costing from 104.00 euros per person, allows unlimited rail travel in all of Italy for 3, 4, 5 or 8 days within a one month period. For more information, please see www.eurail.com. There is also a Saver Pass available that allows up to five people travelling together to enjoy savings of up to 15% on their rail fares. The Eurail passholder can also enjoy discounts on some hotel rooms, car hire, museums and other tourist attractions, ferry crossings and buses.
Regular fares between, for example, Messina and Catania, or Catania and Palermo, are very cheap, when compared to other European holiday destinations. A ticket to Messina starts at 7.60 euros one way; a trip by train to Palermo starts at 13.50 euros per person.
The historic train that links the towns surrounding Mount Etna is a great tourist attraction, but actually serves the purpose of transporting local people to work and back. The service runs between Catania Borgo and Giarre-Riposto. The private railway company operates a service that also runs to Adrano, Bronte, Paternò and Randazzo, Linguaglossa and Fiumfreddo, please see www.circumetnea.it for further information. The historic train first ran in 1898, covering a 110 km stretch circling Mount Etna. It's life in the slow lane though: the train takes about 3 hours from Catania Borgo to Riposto!