Tesla Car Rentals at Catania Airport
UNBEATABLE VALUE CAR RENTAL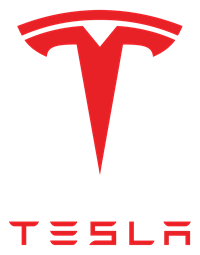 Tesla - Catania Airport
check_circle
3 Tesla car rental quotations searched.
Popular Tesla models to rent:
About Tesla Rental Cars at Catania Airport
Whether you're a business traveler seeking the sophistication and style of a luxury vehicle, or a leisure traveler with an appetite for eco-friendly options, Tesla rentals at Catania Airport are sure to meet your needs. Tesla, a brand synonymous with innovation, sustainability, and luxurious comfort, offers a range of high-performance electric vehicles ideal for exploring the beautiful city of Catania and beyond.
Tesla's commitment to crafting vehicles that are as environmentally friendly as they are luxurious aligns perfectly with the needs of today's discerning travelers. Their cars boast zero emissions, reducing your carbon footprint while providing an exceptionally smooth ride. The quiet hum of the electric engine, coupled with Tesla's signature futuristic interiors, offer a unique and immersive driving experience that perfectly complements the charm and beauty of Catania.
Tesla Model 3: The Perfect Blend of Luxury and Sustainability for Exploring Catania
The Tesla Model 3, offered by HERTZ, is an excellent choice for both business and leisure travelers. Its sleek design and spacious interior, combined with its impressive range and rapid acceleration, make it a joy to drive in the bustling streets of Catania.
The Model 3 is not just a car, but an experience. As you navigate the narrow, winding roads leading to the beautiful beaches or the historic sites, you'll appreciate the car's responsive handling and smooth ride. And with its advanced autopilot features, you can relax and enjoy the journey as much as the destination.
Additionally, the Tesla Model 3 is a champion of sustainability. As an all-electric vehicle, it produces zero emissions, which is ideal for environmentally conscious travelers. So, when you choose the Model 3 for your Catania Airport Car Rental, you're not just getting a luxury vehicle, you're also making a choice that's good for our planet.
With convenient pick-up and drop-off at Catania Airport, and unbeatable Catania Airport Car Rental prices, renting a Tesla Model 3 from Hertz is an easy and sensible choice. If you're looking for a luxurious, eco-friendly, and fun-to-drive car for your trip to Catania, the Tesla Model 3 is the way to go.
Tesla Vehicle Rentals by Group Available at Catania Airport
Which Car Rental Companies Offer Rental of Tesla Cars from Catania Airport?
Tesla Vehicle Rental at Catania Airport - FAQ
question_answer Which car rental companies offer Tesla car rentals at Catania Airport?
The following car rental companies at Catania Airport offer a range of models of Tesla:
HERTZ
question_answer Which car rental company at Catania Airport offers the cheapest Tesla car rentals?
question_answer Which automatic Tesla cars are available to rent at Catania Airport?
The following automatic Tesla cars are available to rent at Catania Airport:
Tesla Model 3
Alternative Car Brands Available to Rent at Catania Airport
We have 144 different types of vehicles from 27 manufacturers provided by 33 car rental companies at Catania Airport.
eco
Be cleaner - rent an electric or hybrid car on holiday